Find Industry Parts from Distributors
Enter Part Number or Product Name to check availability
Industrial Controls – SIRIUS
The SIRIUS modular system – one system that helps you solve all switching tasks
The SIRIUS modular system offers the largest available switching device portfolio in the market,
with more than 50.000 tested and approved combinations. A completely new generation of switching,
protection and monitoring devices in seven sizes up to 250 kW is ready for use.

Technical Data, Certificates, Characteristics, Product note
CAx-Download-Manager (2D, 3D, EPLAN Macros, etc.)
MyDocumentationManager (individual documentation)
Manuals and Operating instructions
All the documents are available in our Online support website:
https://support.industry.siemens.com/cs/products?mfn=ps&pnid=16027&lc=en-WW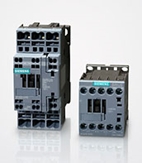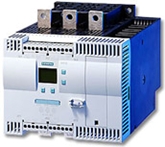 Read More...